Oceana, Protecting the World's Oceans
Throughout my 3.5 years at Oceana, I was the sole designer and designed all of the magazines, annual reports, much of the social media content, PSA layouts for magazines, as well as publications for the board and for the campaign side of the organization.
Position: Graphic Designer, Oceana
---
The Oceana Annual Report
Below is variety of spreads from my last Oceana Annual Report in 2017. All maps and data visualization concepts were directed and designed to highlight Oceana's worldly focus.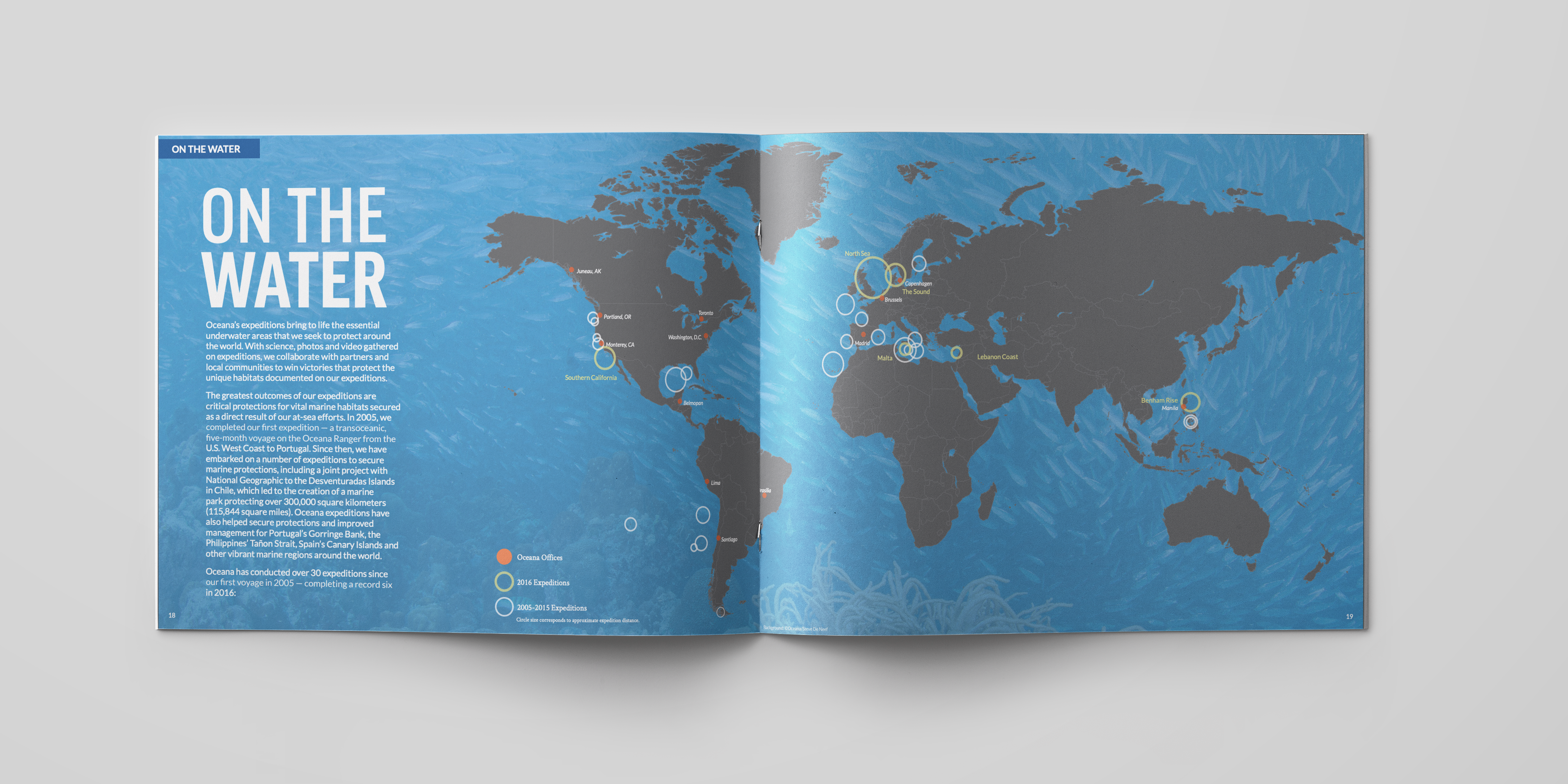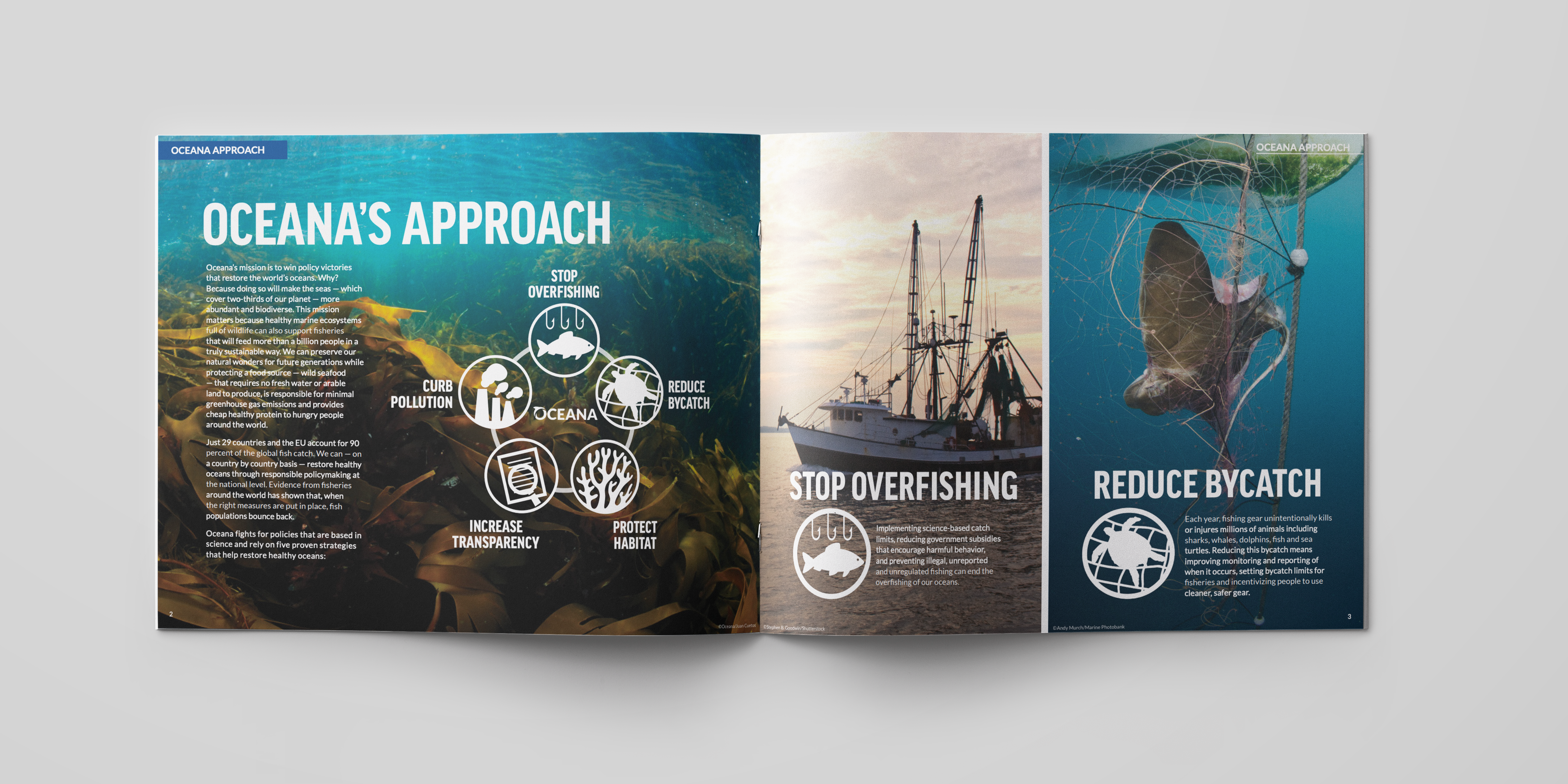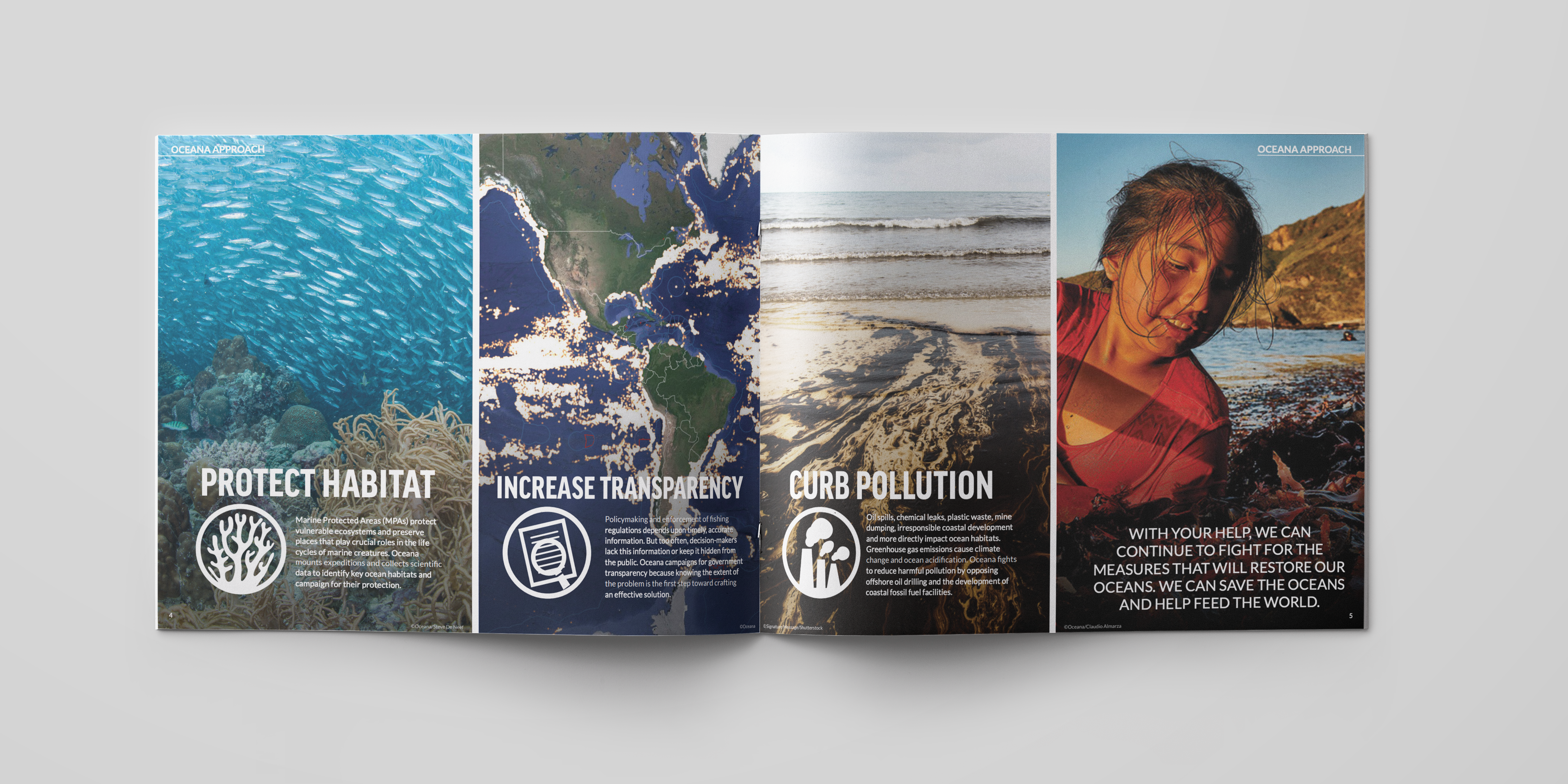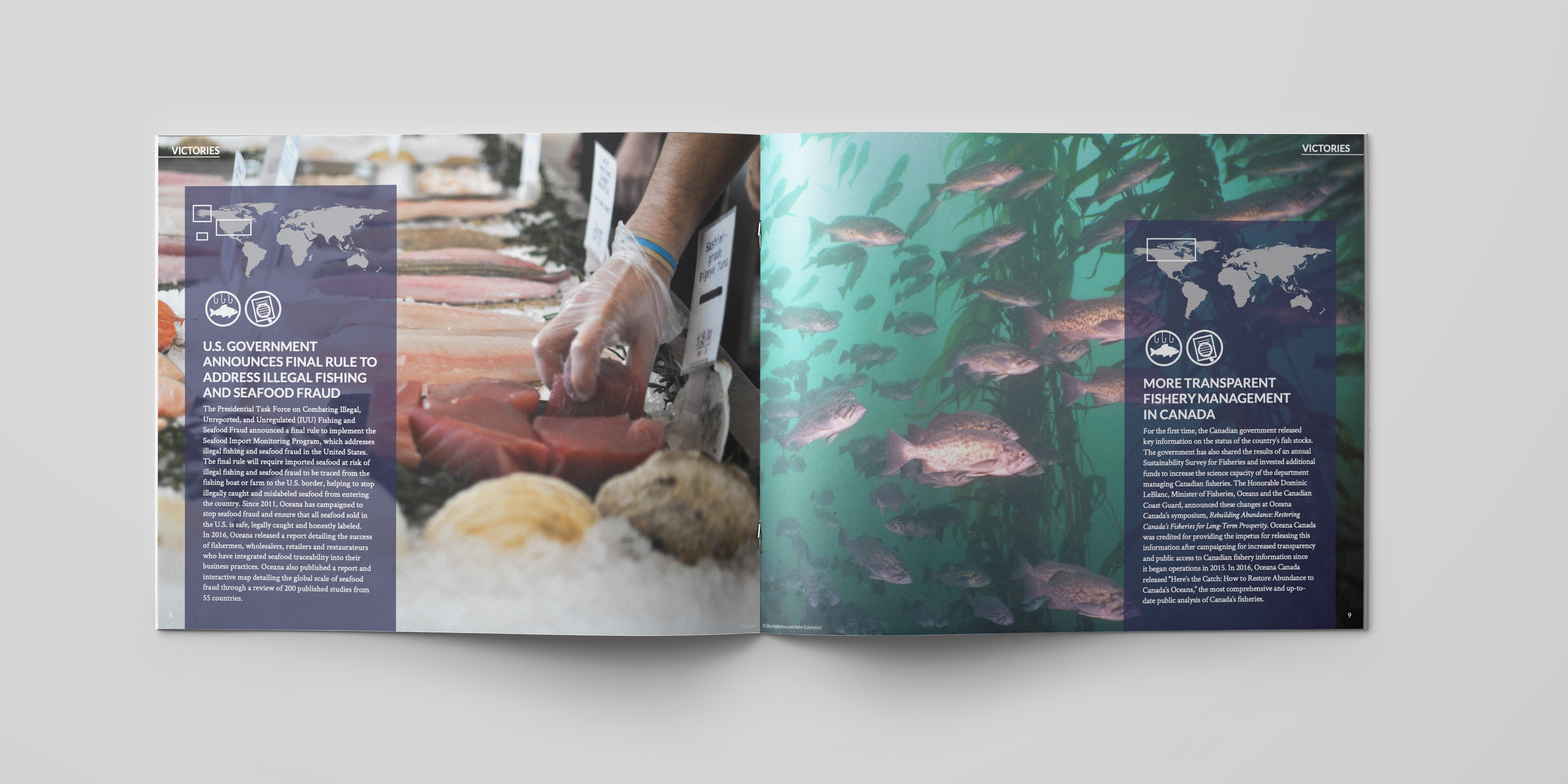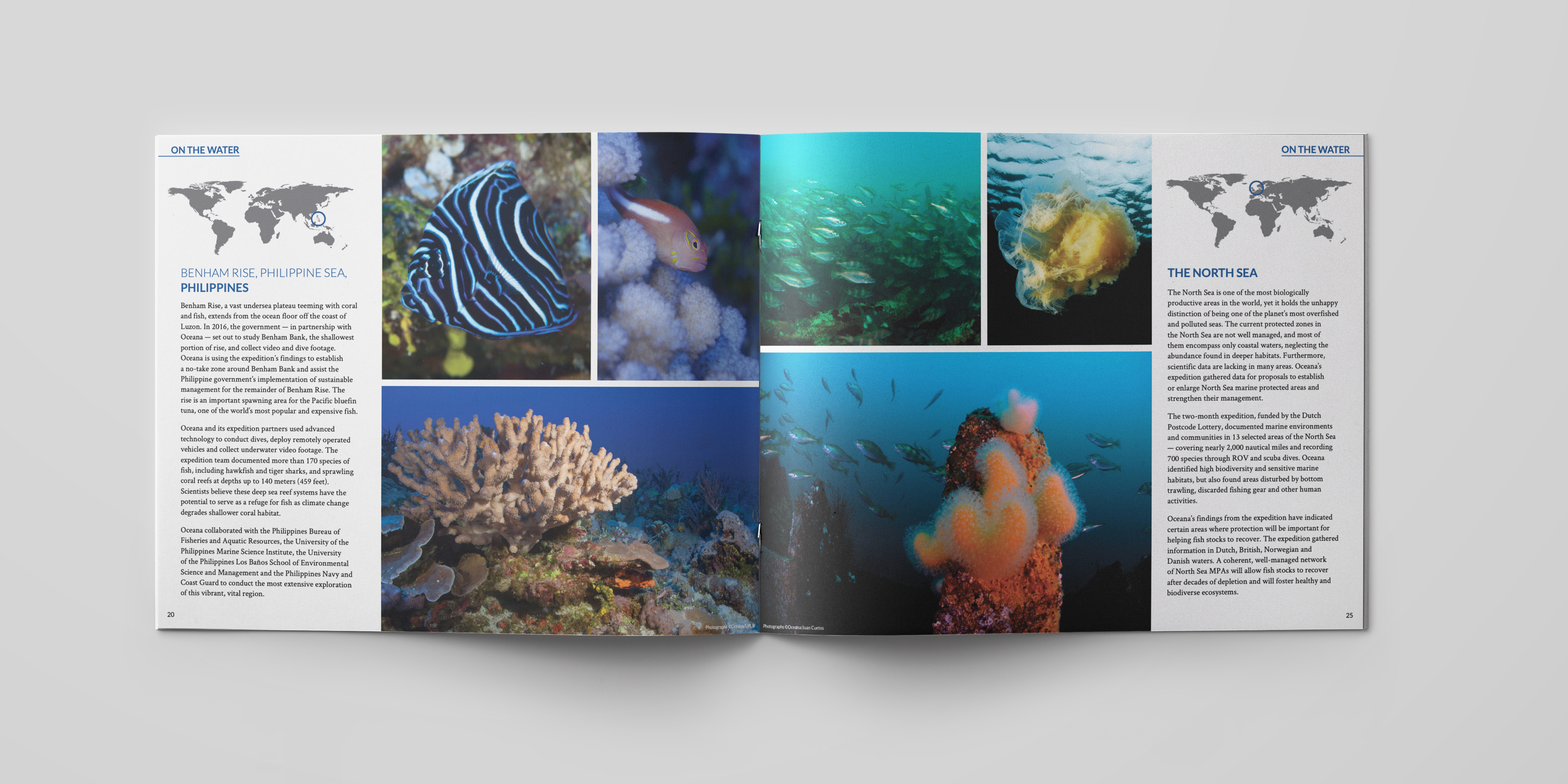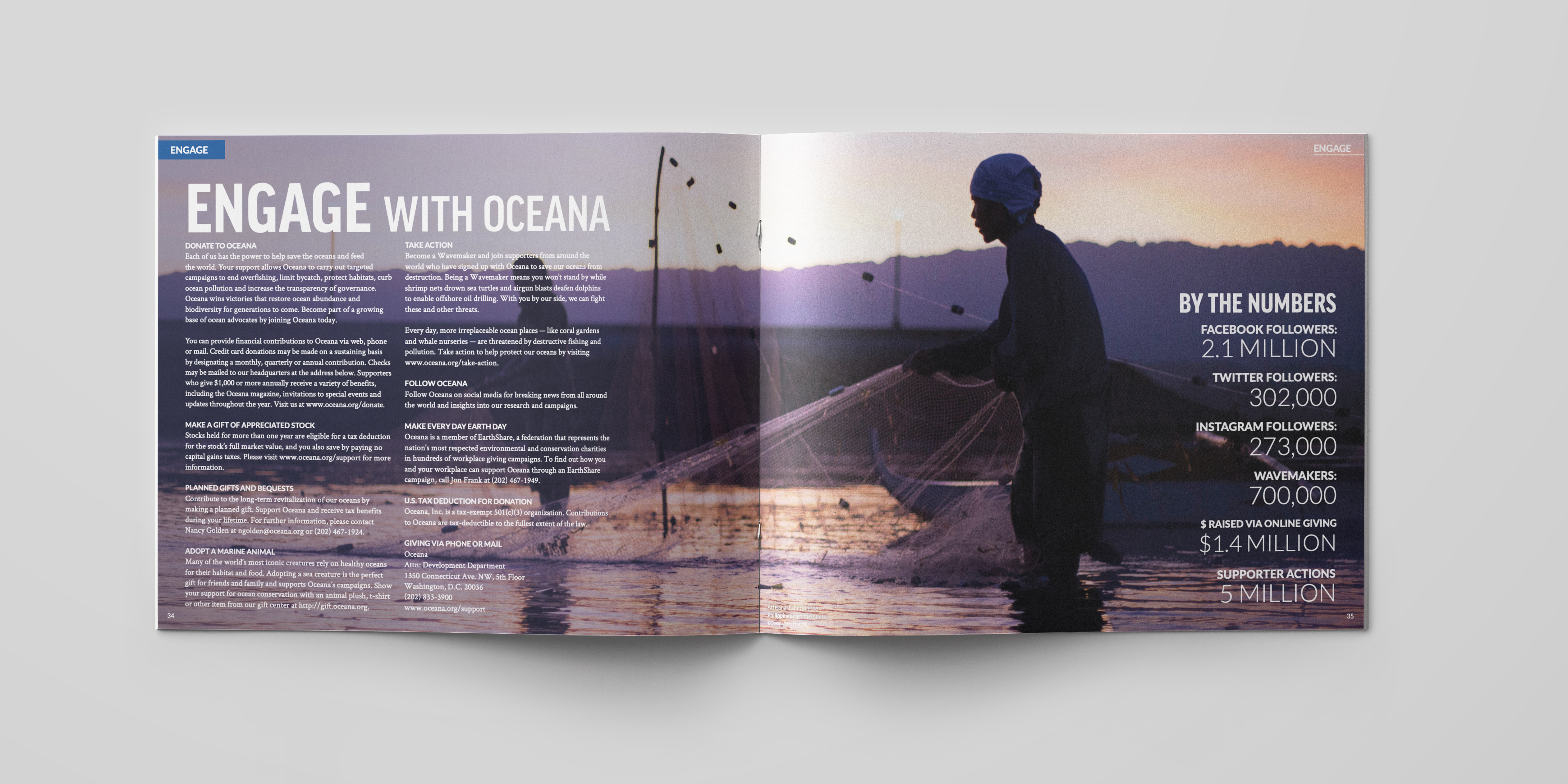 ---
The Oceana Magazine
Below is a variety of spreads created for the Oceana Magazine from 2015-2018.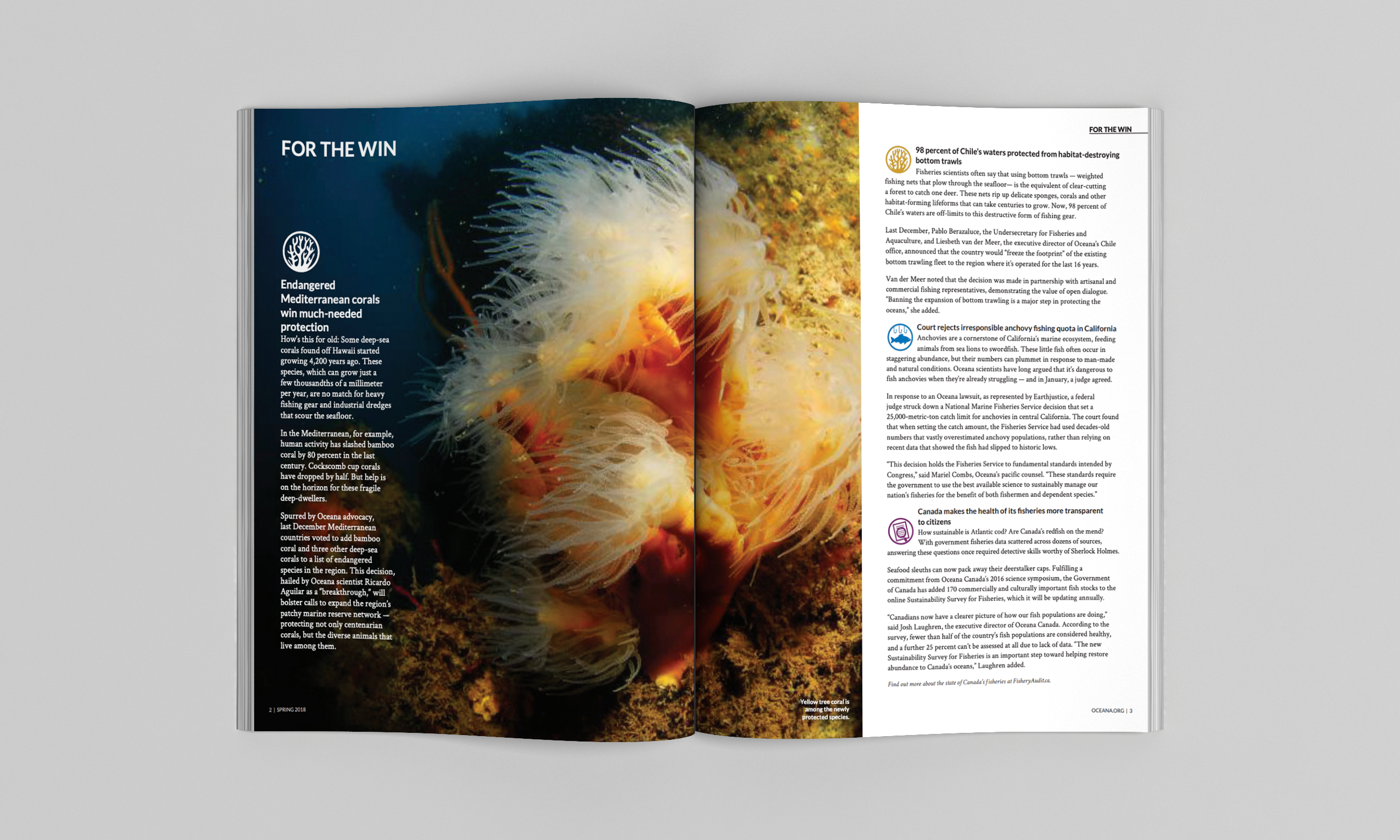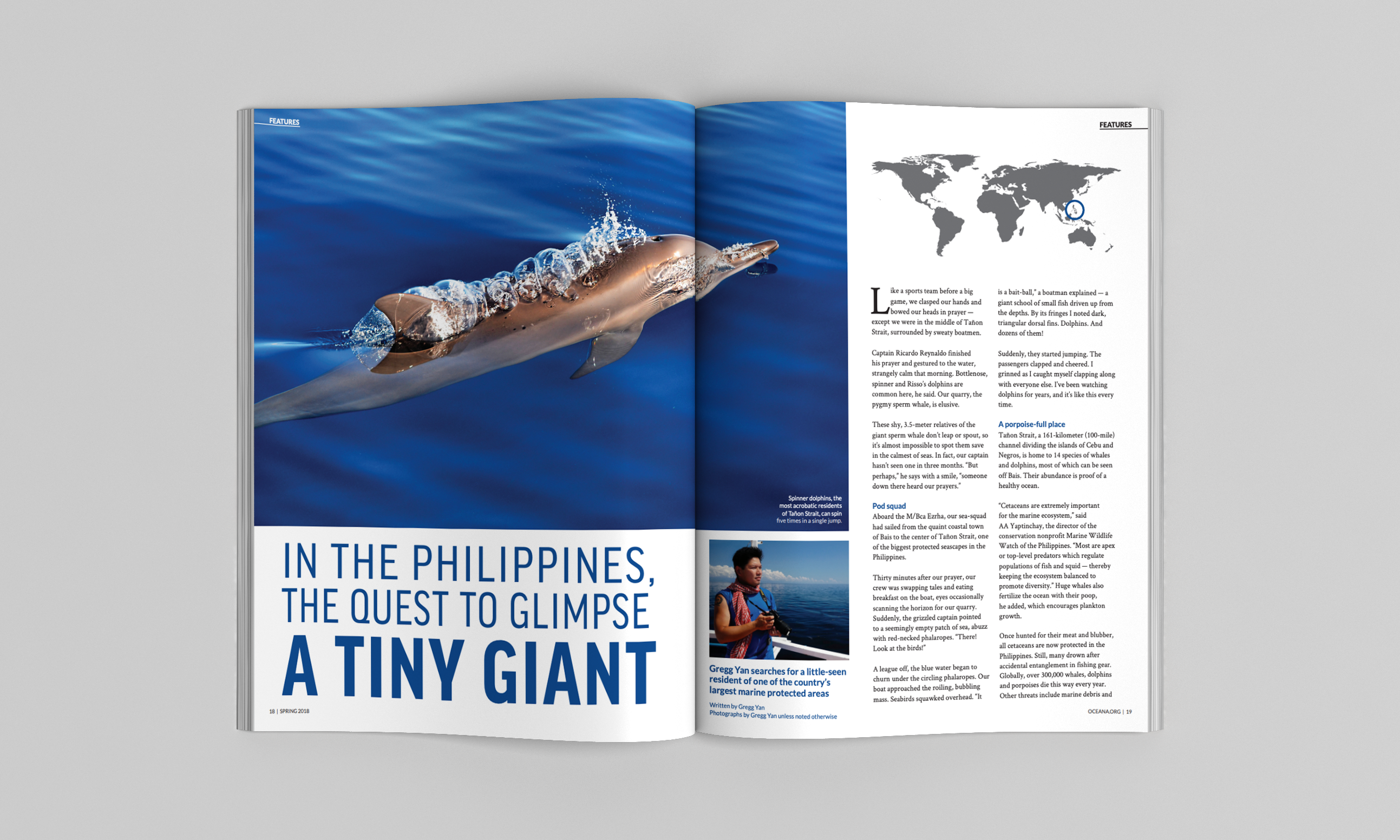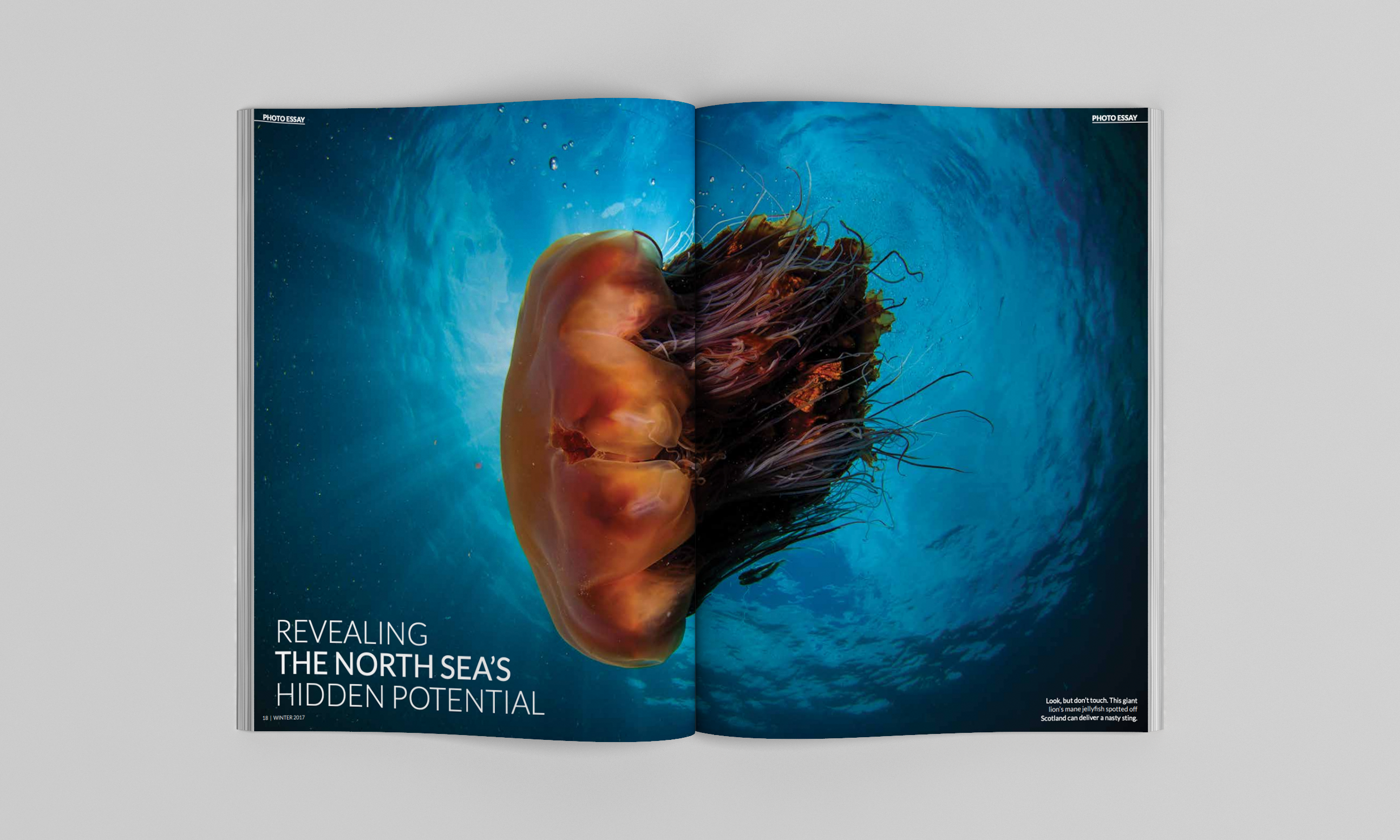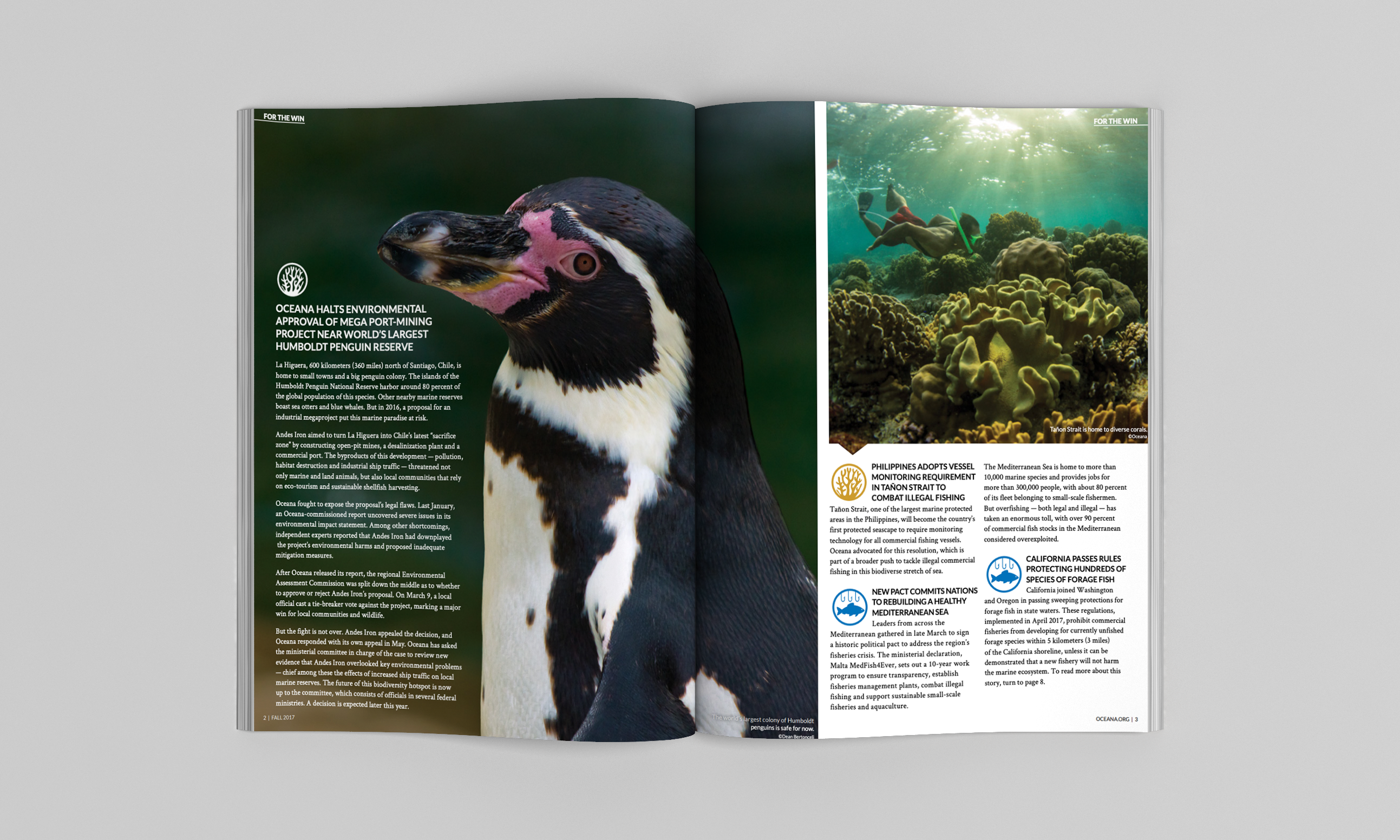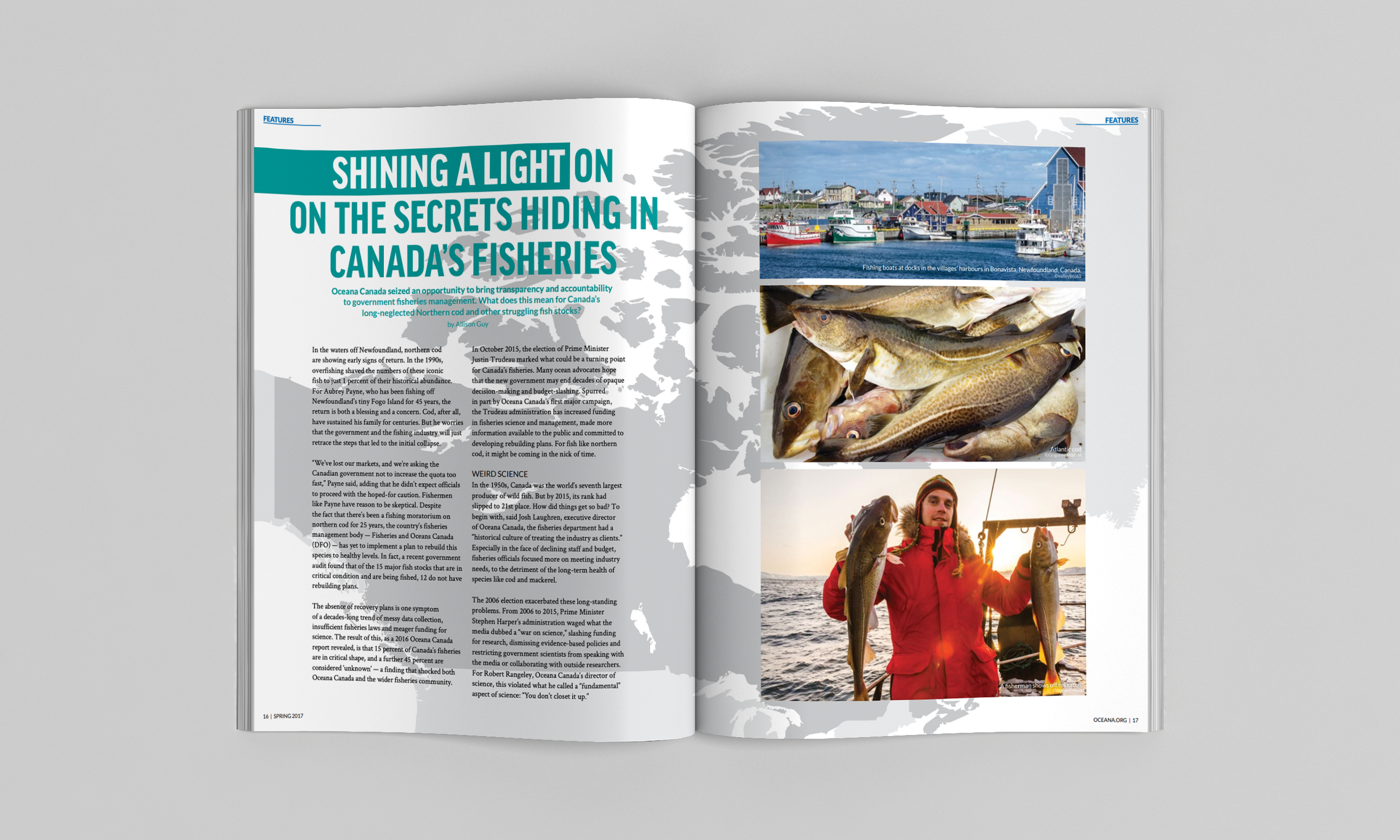 ---
Public Service Announcements
I created multiple sets of public service announcements, Instagram sets, and print campaigns. Many of these included Oceana's Ocean Advocates, celebrities who support Oceana by staring in these campaigns as well as going to events and taking trips to see endangered ocean areas.
Two examples of print public service designs placed in magazines such as Style, People, and Travel & Leisure: