Gartner Digital Markets
Gartner Digital Markets is made up of 4 brands: Gartner, Software Advice, Capterra, and GetApp. While working at GDM, I was able to work with the 4 brands, 3 of which went through a brand refresh that my team ran. My work ranged from print data visualization, to color palette brand creation, to marketing materials.
Position: Senior Graphic Designer, Gartner Digital Markets
---
Gartner: Inside the Global Software Buyer's Journey
This publication was created to highlight Gartner's data about the global software buyer's journey. This book/ebook was sent to hundreds of Gartner Digital Markets customers including large scale companies and CEOs from the Forbes 500 list.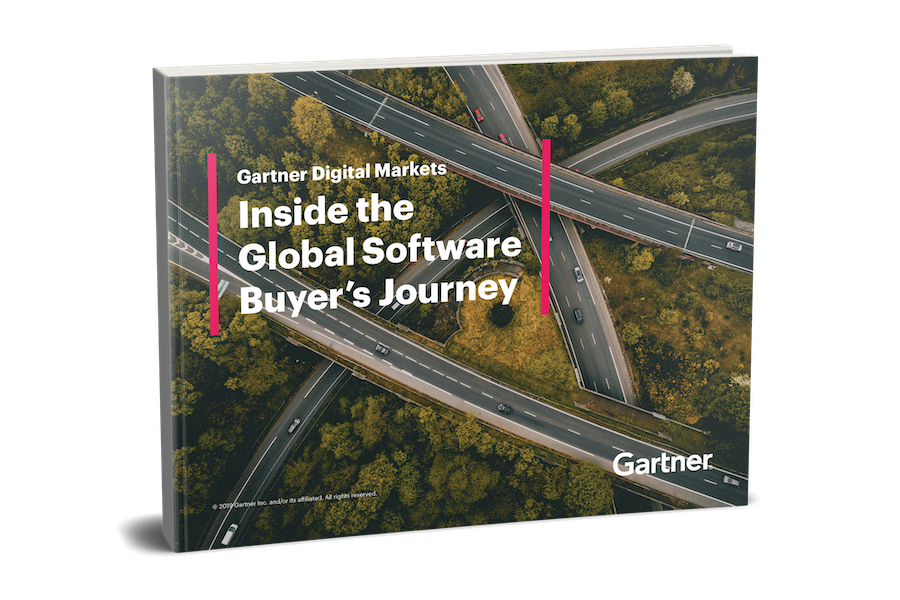 The Gartner Focus Frame guides the reader to focus on applicable content while also using the imagery to understand the content. Using Gartner's branding, I created the publication and the graphs to be intuitive, clear, and elegant.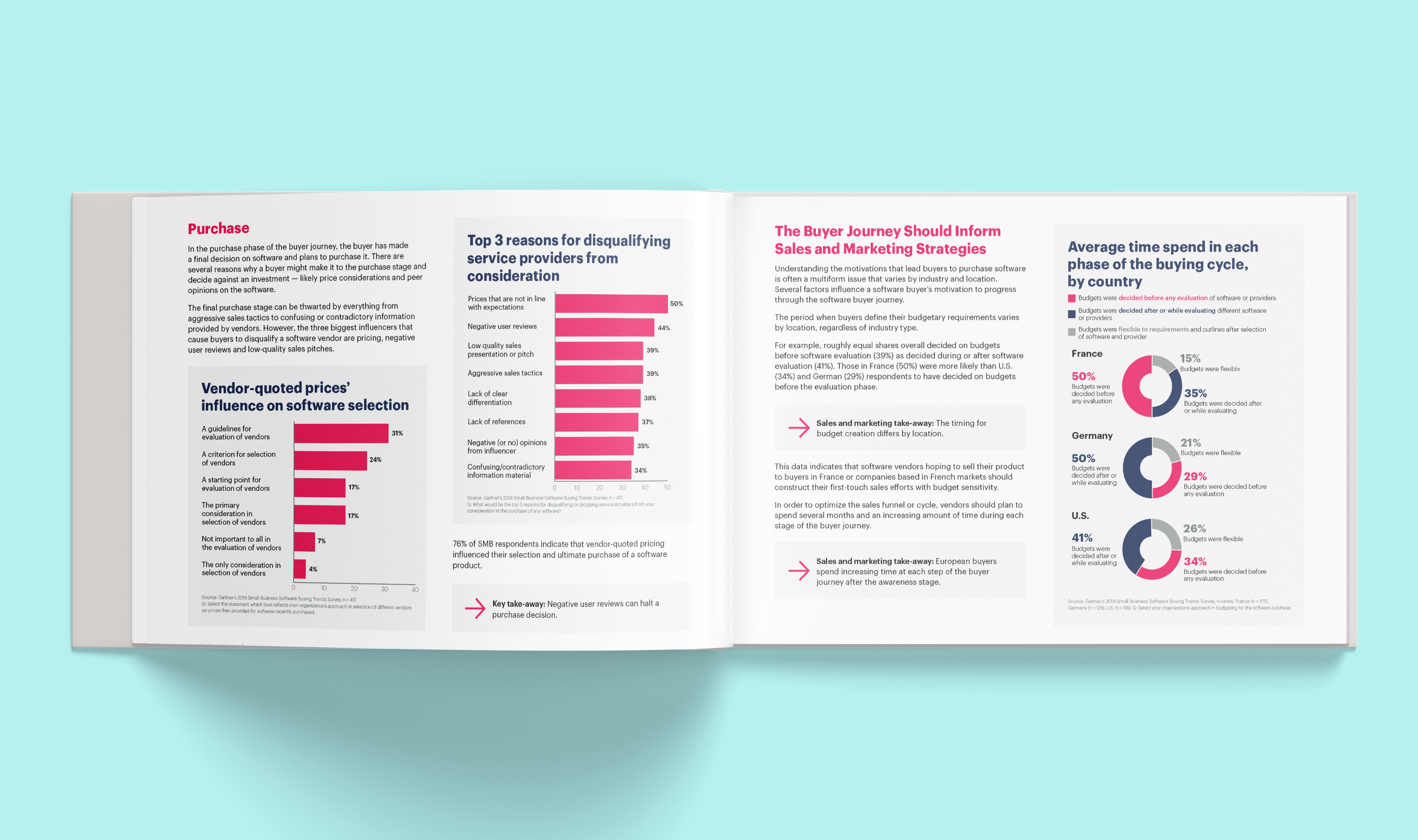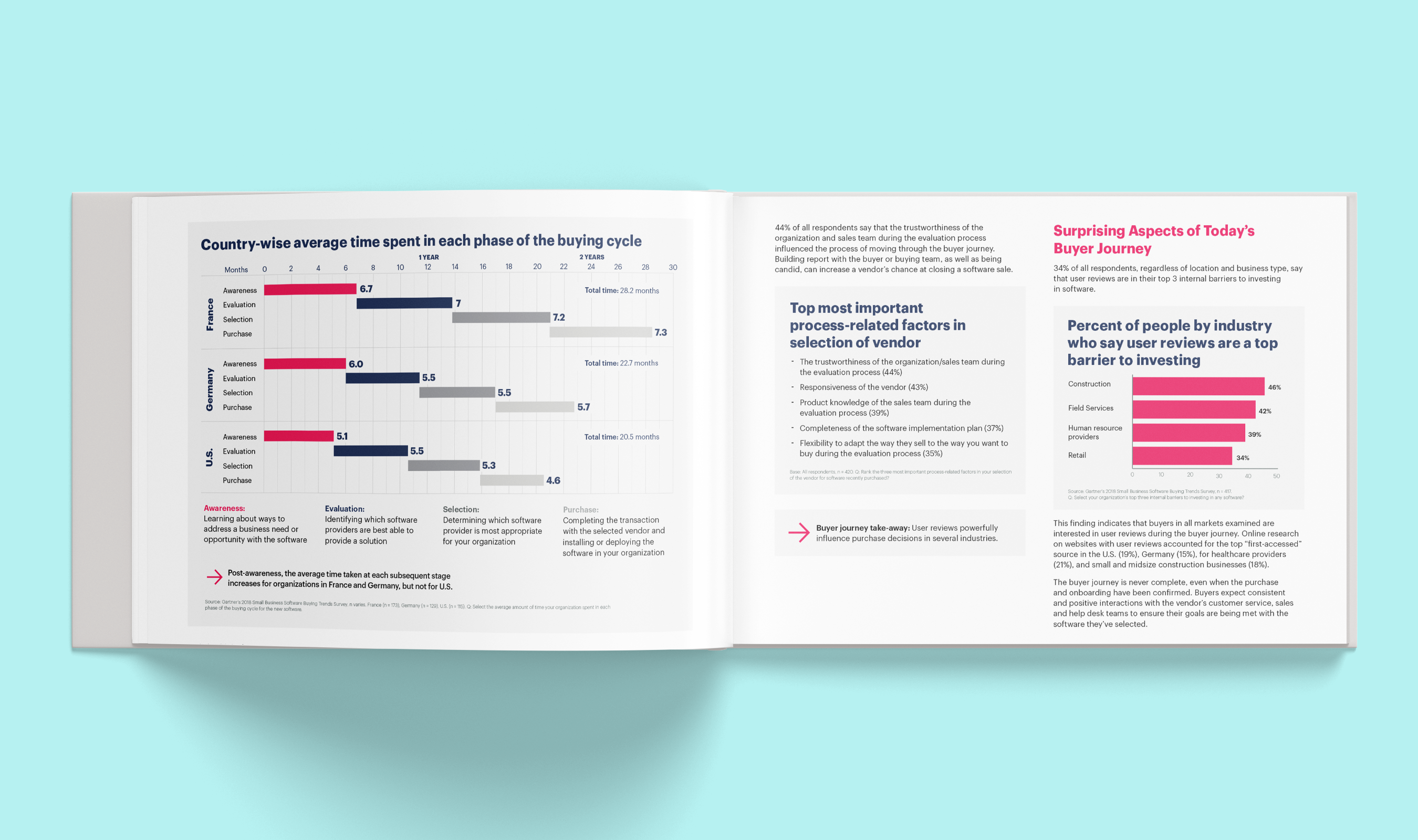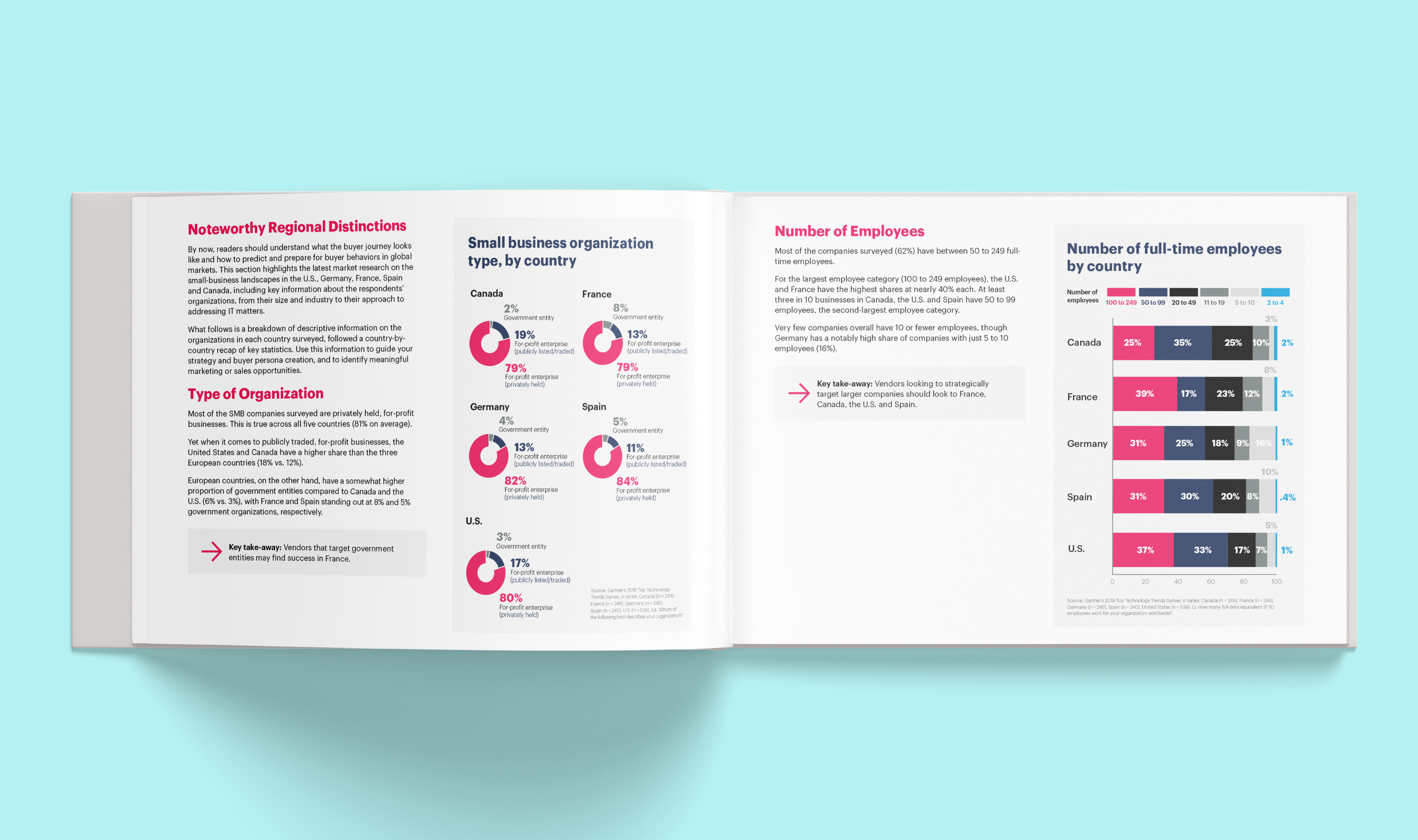 ---
Software Advice: Brand Refresh
Along with 2 other designers and my Art Director, the design team (including myself) rebranded Software Advice.
Position: Senior Graphic Designer, Gartner Digital Markets
Color Palette Refresh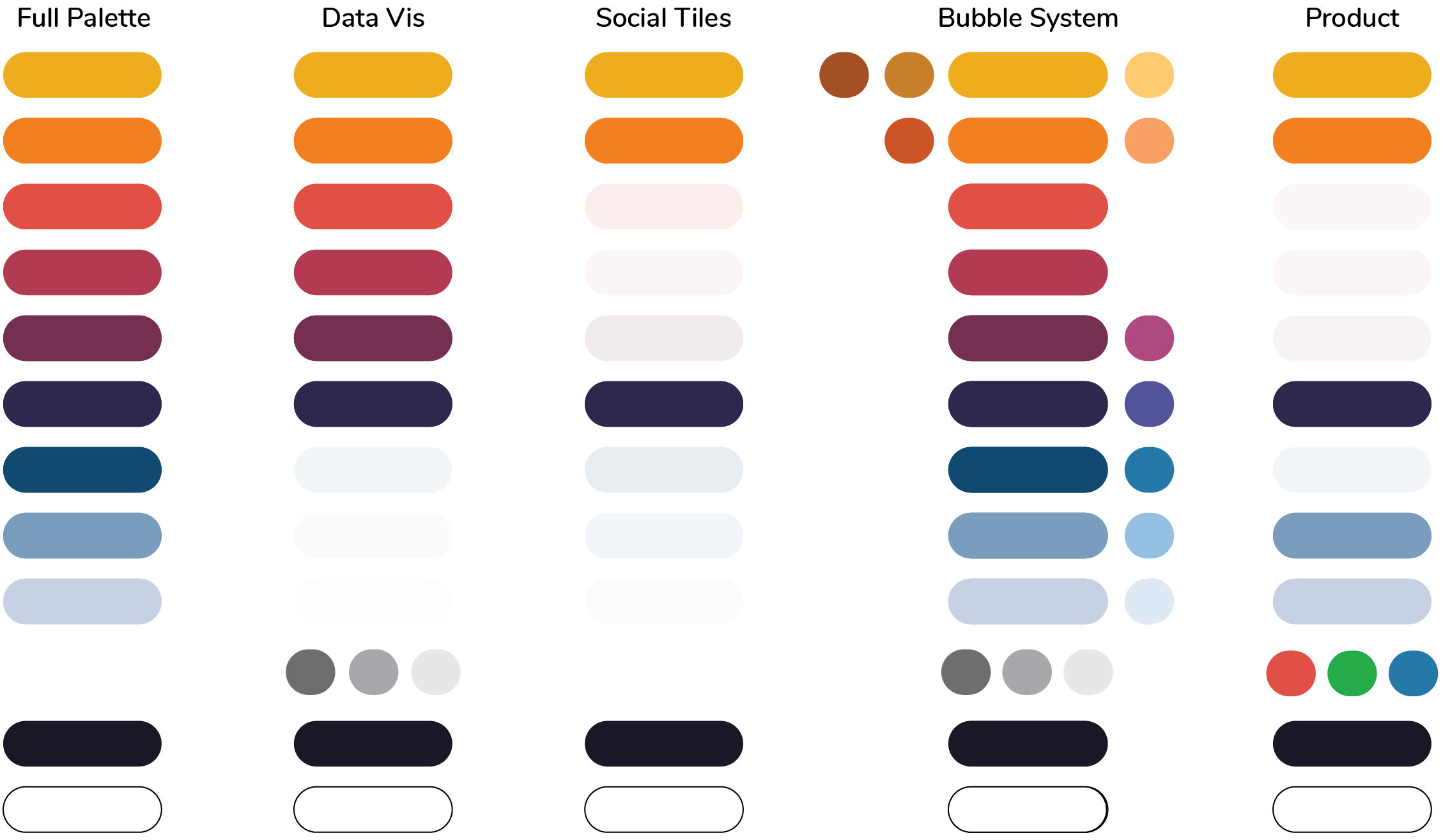 Using Software Advice's original orange, we expanded the palette to additional colors with options for data visualization, illustration, web, and others. The Bubble System further expands the full palette to align with the narrative component and customer facing relationship of software advice advisors, a connection that eases the search for software.
Pattern design and eBook cover application
Pattern Example #1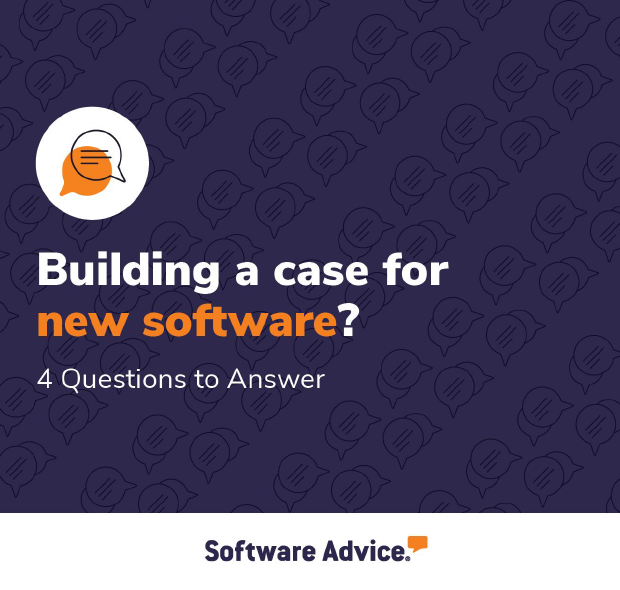 Pattern Example #2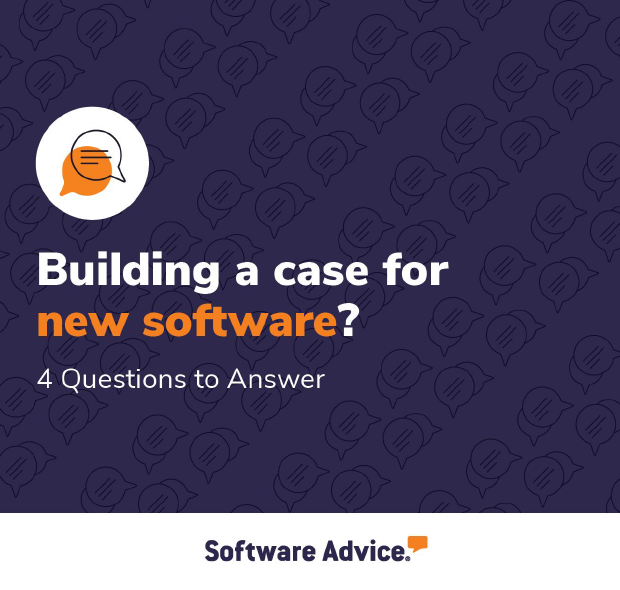 Pattern Example #3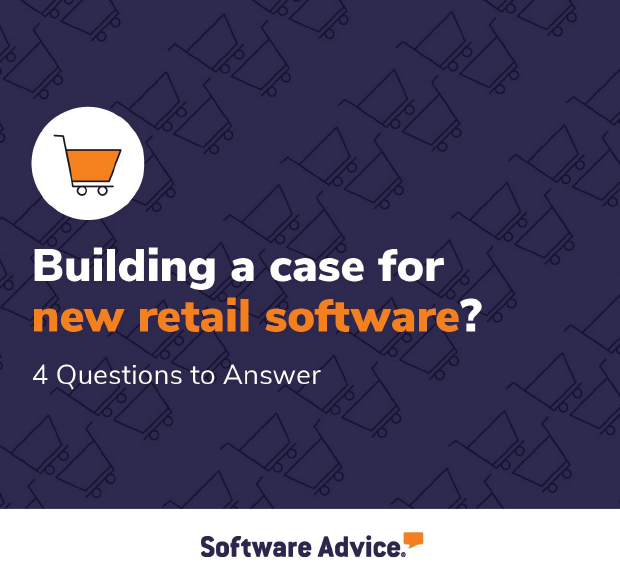 Pattern Example #4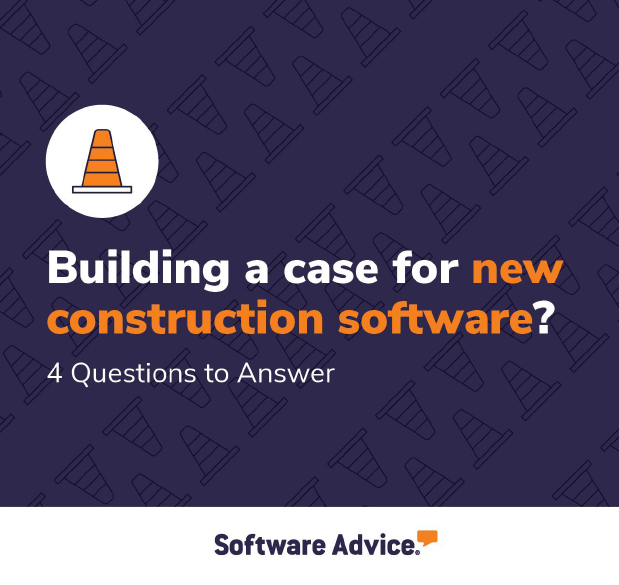 ---
Capterra Marketing
While at Gartner Digital Markets, I helped to create the following marketing campaigns for Capterra.
Position: Senior Graphic Designer, Gartner Digital Markets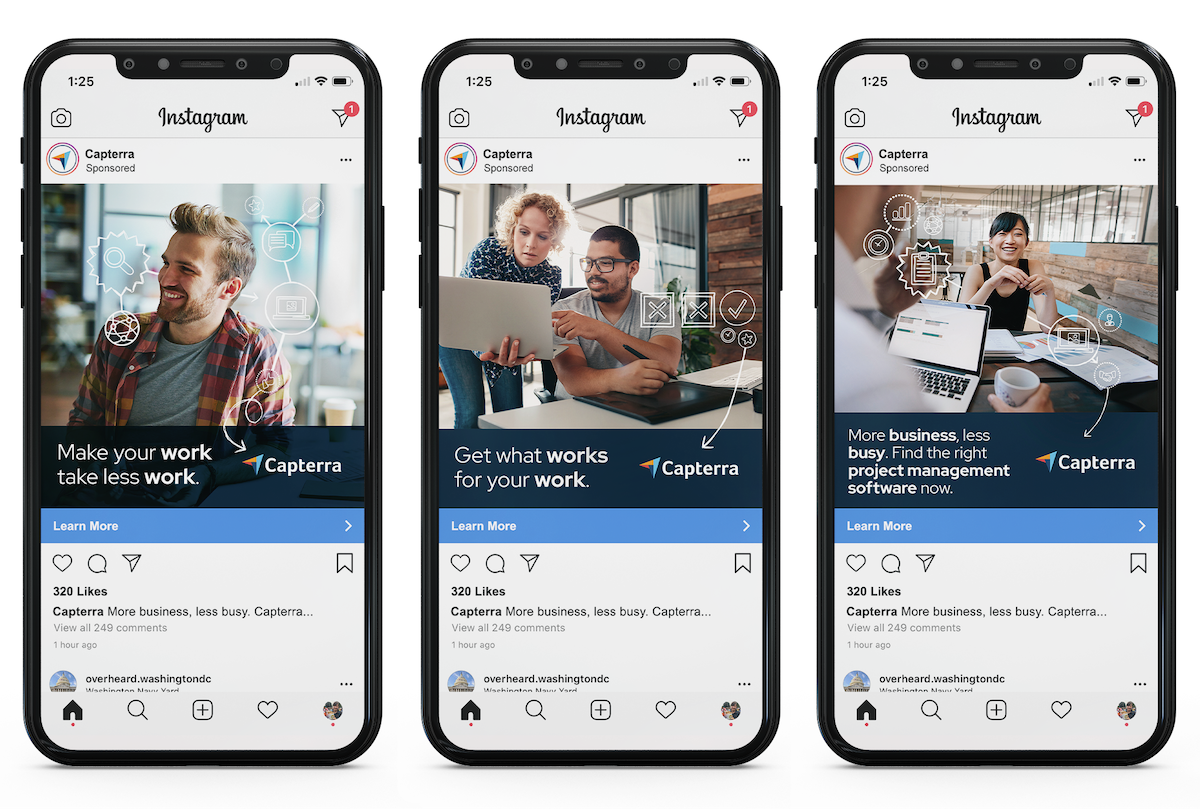 Make your work take less work
Using original icons, we created a story that flowed through the ad that pertained to the specific category audience of the ad (project managers, mechanics, etc.)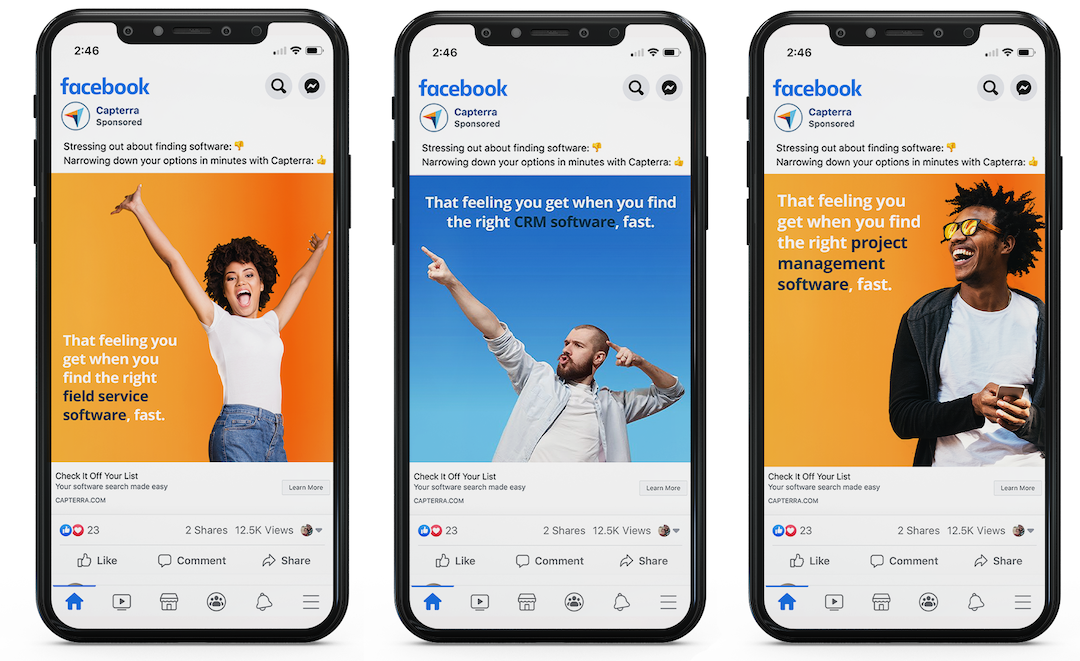 That feeling when...
Using bright colors and unique stock photo filled with emotion, the marketing campaign's goal was to create the feeling of finding the right software quickly.
---
Position: Senior Graphic Designer, Gartner Digital Markets